Welcome to New Life Empowerment Church of St. Louis, MO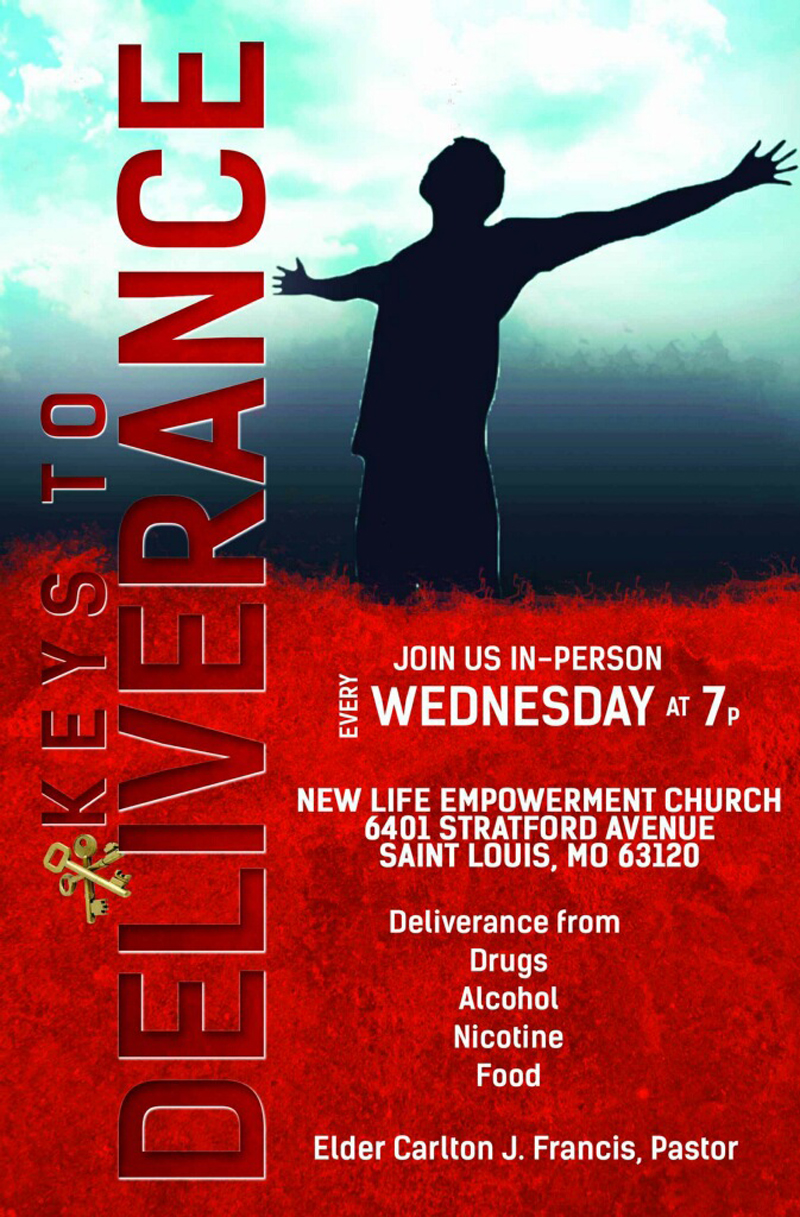 Pastor & Mrs. Carlton & Lady Sanoris Francis
At New Life Empowerment Center we're here to welcome you to a Kingdom experience that will prompt you to grow and walk in the newness of life like never before. This is done through gospel teaching and preaching that fosters relationship with Jesus Christ and promotes fellowship and community outreach as key Kingdom principles. We believe in expecting the extraordinary to be done in our lives because we serve a God that can do anything but fail!
This is a ministry for those desiring to experience life-changing "spirit-lead" services outside of "church as usual". A church that will preach the gospel of Jesus Christ with power, God-given clarity, anointing and kingdom authority. A church that will service the people of God and the community with "soul-winning" and innovative ministry. 
-Pastor Carlton J. Francis
Service Schedule
We invite you to visit with us soon!
Sundays
9:00 am - Christian Education
10:30 am - Sunday Worship
Tuesdays
6:30 pm - Prayer
7:00 pm - Bible Study
Thursdays
6:00 am - Prayer